Discover Rhydlewis, Penrhiw Pal & Coed Y Bryn
Set amid the rolling hills and peaceful countryside of west Wales, the villages of Rhydlewis, Penrhiw Pal and Coed Y Bryn have a very special appeal. Set around five miles from Newcastle Emlyn, with its ruined castle, and around 10 minutes from the coastline of Cardigan Bay, these villages are becoming increasingly popular with property buyers.
If you'd like to find out more about this area, or the other villages of west Wales and Cardigan Bay, please get in touch with Helen or Tania. You can also find out more about other areas in our location guides.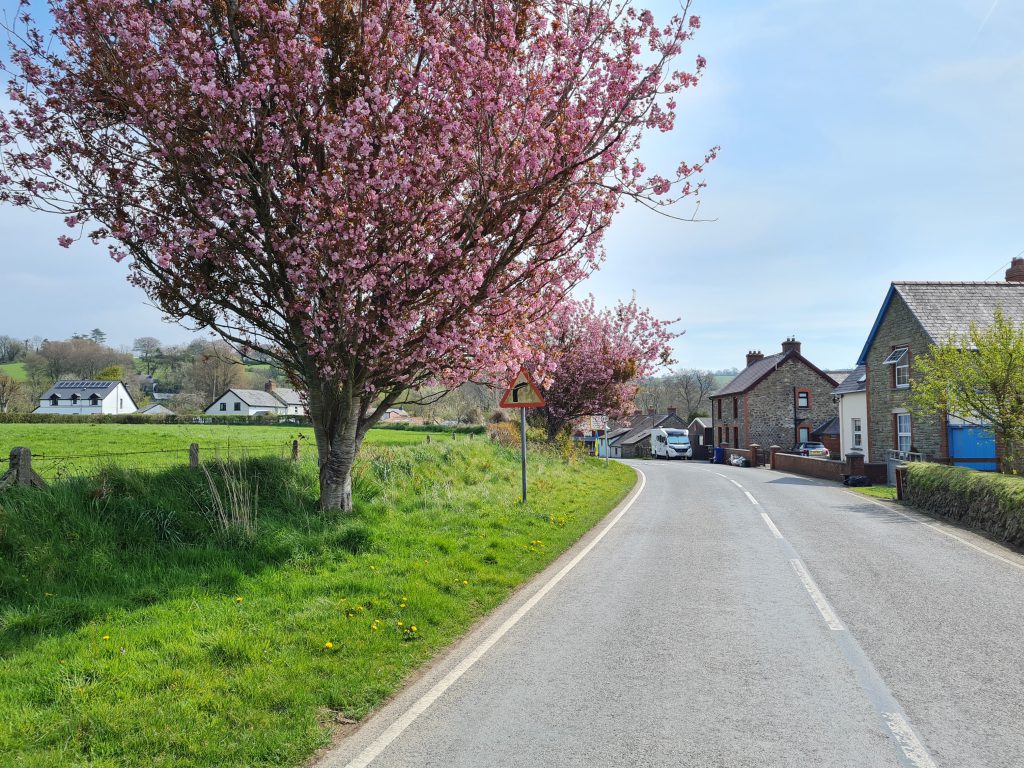 History
The whole of west Wales has a rich and ancient history, much of it shrouded in legends of kings, knights, battles and even magic, providing plenty to discover across the area.
The history of the village of Rhydlewis is steeped in the world of crafts. In the 19th century records show that the village had two carpenters, three clog makers, eight weavers, six bootmakers and many other craftsmen, ensuring it was once an important part of the west Wales economy.
History that can still be seen today is at Coed Y Bryn, which has a very pretty Welsh Calvinistic Methodist chapel, originally built in 1866 and rebuilt in 1886 in simple Gothic style.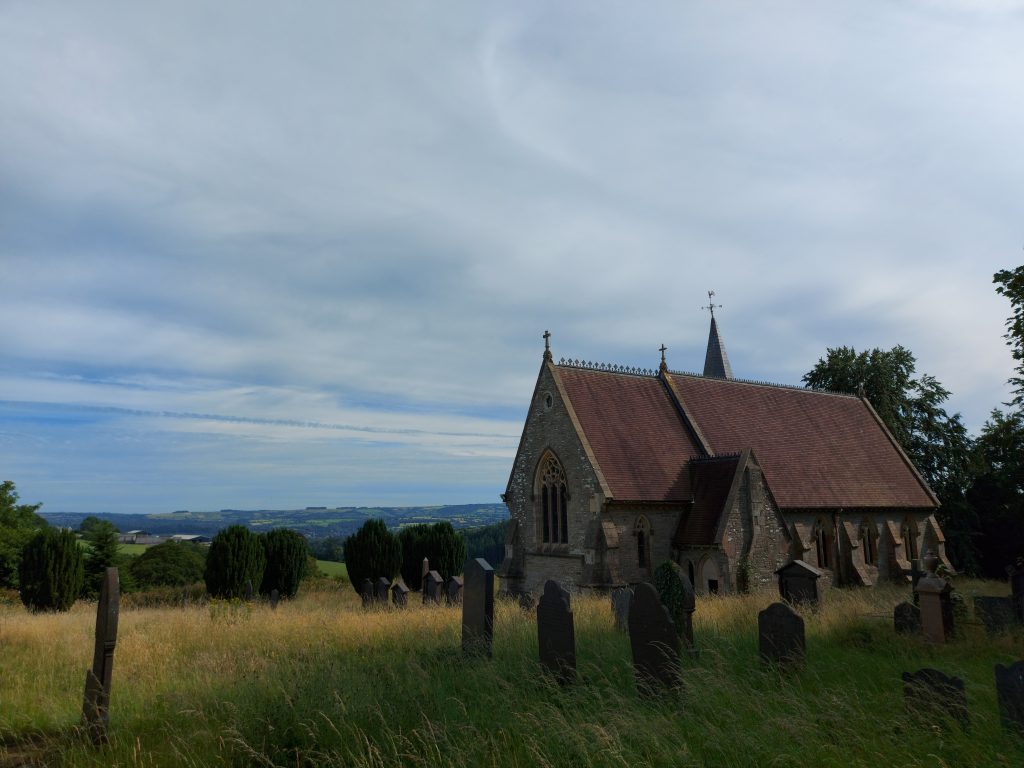 Tourism & Recreation
In Rhydlewis you'll find a village hall, which hosts a range of events and activities throughout the year – everything from family days, to coffee mornings, discos and barbecues, making it a central part of the community.
One of the best things about living in this area is the proximity to the stunning welsh coastline and all of the activities this offers. The closest beaches to these villages are at Penbryn and Llangrannog (around 10 to 15 minutes drive away, depending where you choose to live).
Penbryn beach is owned by the National Trust and is almost one mile in length, with beautiful golden sand and plenty of space. Llangrannog beach is popular throughout the year with families, surfers and anyone looking to watch the world go by from one of the cafes or local pubs. Offering fabulous views of Cardigan Bay, there is a main beach and a smaller second beach.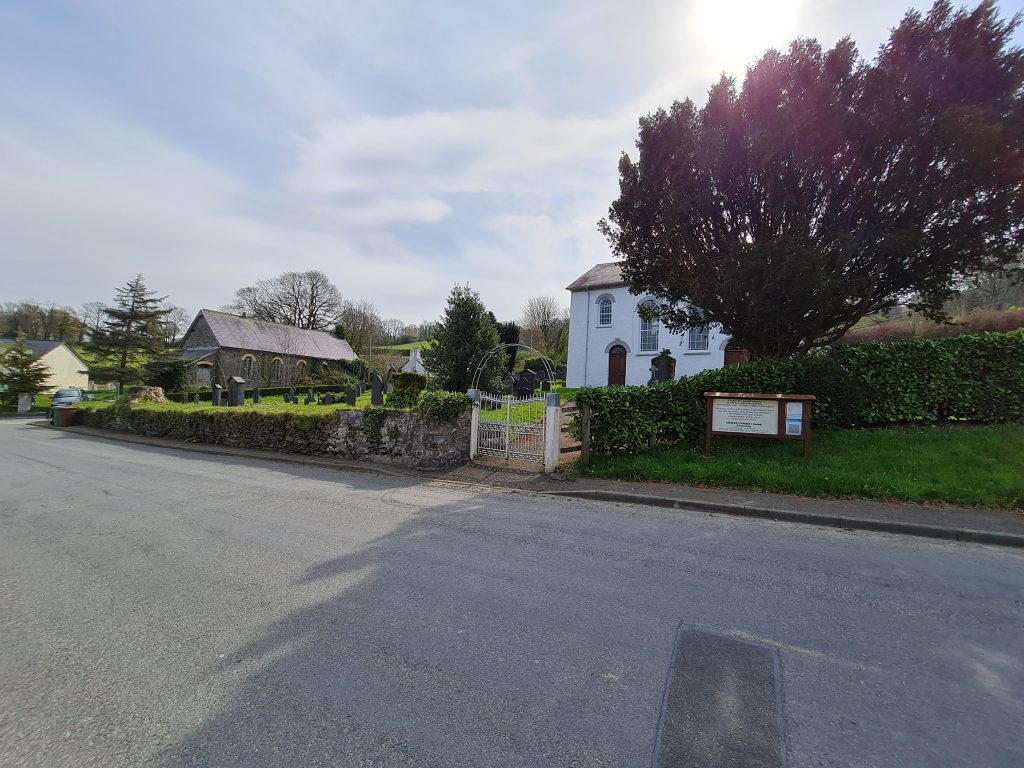 Being close to Cardigan Bay means there are plenty of watersports just a short drive away. Surfing is one of the most popular sports, with clear waters and a choice of beaches for all abilities. Alternatively at Tresaith, less than 20 minutes away, there is the Tresaith Mariners catamaran and dinghy sailing club, while windsurfers and kitesurfers will also enjoy the beaches that are scattered along this coastline.
For walkers and mountain bikers there are numerous trails to explore across the surrounding countryside. The famed Ceredigion Coastal Path runs 60 miles from Cardigan in the south up to Ynyslas in the north and offers a fabulous discovery of Cardigan Bay. Road cyclists too will love the quiet roads and picturesque scenery.
If you enjoy visiting the coast, you should also look out for the incredible wildlife – dolphins, seals and birds – that make their homes in this area. For anglers there is also a wealth of fresh fish in the seas and rivers of this part of west Wales. 
Not far from these villages, you can also visit the ruined castle at Newcastle Emlyn, and the Internal Fire Museum of Power – the largest collection of working engines in Wales.
Shopping
In this part of rural Wales you won't find major high street stores, instead there are specialist, independent shops where you can find a whole range of items.
The closest shop is at Brynhoffnant, about three miles from Rhydlewis, where you'll find the Siop Hoffnant Stores, which has a Londis grocery and Murco fuel station.
Close to Croes-lan (2 miles from Coed Y Bryn), is Caws Teifi Cheese, which sells award winning artisan cheeses made from locally sourced raw milk. Heading towards Newcastle Emlyn there is also the lovely Aurfryn, where you can buy handmade scented gifts such as candles and diffusers.
In Newcastle Emlyn itself there is a choice of independent shops, selling everything from fruit and veg, to vintage furniture, a butchers, health foods and more. Here you'll also find the fabulous Cardigan Bay Brownies – a treat not to be missed!
For major grocery shopping there are large supermarket chains – Tesco, Aldi and Spar – in Cardigan, about 13 miles away. This historic market town also has a great choice of specialist, independent shops – butchers, bakers, beauticians, florists and more. There are also surf shops, if you choose to practice this popular sport, and there's the Grade II listed Guildhall Market, which has over 50 specialist stalls and a cafe.
You'll also find a Lloyds, a Barclays and an HSBC in Cardigan, for any financial requirements you may have.
Eating & Drinking
Around two miles from Rhydlewis and Penrhiw Pal, in the village of Ffostrasol, you can try La Calabria, a family run restaurant, which uses Welsh ingredients in its authentic Italian cooking. Alternatively, try the Ffostrasol Arms, a former coaching inn that is now a popular choice for meals and events.
In nearby Brynhoffnant (3 miles from Rhydlewis), the Y Bryn a'r Bragdy is a friendly local pub, which serves brewed-on-site craft beers, alongside wood-fired pizzas, burgers and other dishes. 
Drive a little further to the coast and you'll find a wide choice of restaurants and relaxed beach cafes. For example, in the village of Penbryn, you can enjoy homemade cakes and savoury dishes such as soups at the Plwmp Tart. 
The Daffodil Inn in the tiny village of Penrhiw-llan (just over three miles from Coed Y Bryn), is also a good choice. A pretty country pub, with a focus on serving fresh, local dishes, you can enjoy everything from a classic Sunday lunch to crispy pork belly with panko squid rings.
Healthcare
If you're moving to the area and need to register with a GP, then the closest doctor is in Newcastle Emlyn – the Meddygfa Emlyn practice. They are open Monday to Friday from 8am to 6.30pm.
There are also two dentists in Newcastle Emlyn – Emlyn Dental Care, located on Church Lane, and Teifi Dental Centre at Emlyn Square – and two pharmacies – a Boots Pharmacy and the Bridge Pharmacy.
If you're in need of a chiropractor we would recommend West Wales Chiropractors in Blaenporth (about 7 miles from Rhydlewis).
There is also a veterinary practice in Newcastle Emlyn – Castle House – open Monday to Friday from 8.30am to 5.30pm, and on Saturday from 9am to 1pm.
Schools
For primary education, the closest school is in Brynhoffnant – the Ysgol T Llew Jones school.  It's a popular school, with a nursery class and an after school care club.
When it comes to secondary education the nearest school is in Newcastle Emlyn, with the school bus running from Rhydlewis to take students to the school each day.
For further education Cardigan has the well established Coleg Ceredigion, which provides a wide range of both academic and practical courses – including Apprenticeships and online study options. Depending on your child's interests they can learn skills in everything from creative arts to sports and outdoor studies
For university education close by, the respected Aberystwyth University is just 30 miles from Rhydlewis. Providing a choice of study options, including undergraduate and postgraduate courses, students from around the world come to study everything from computer science to film and television studies.
If you have a child with autism or severe learning disabilities, we would recommend the Canolfan y Don school at Aberporth (about 8 miles from these villages depending where you choose to live). Welcoming children up to the age of 11, the team is very experienced and there is a host of specialist facilities to support your child.
Transport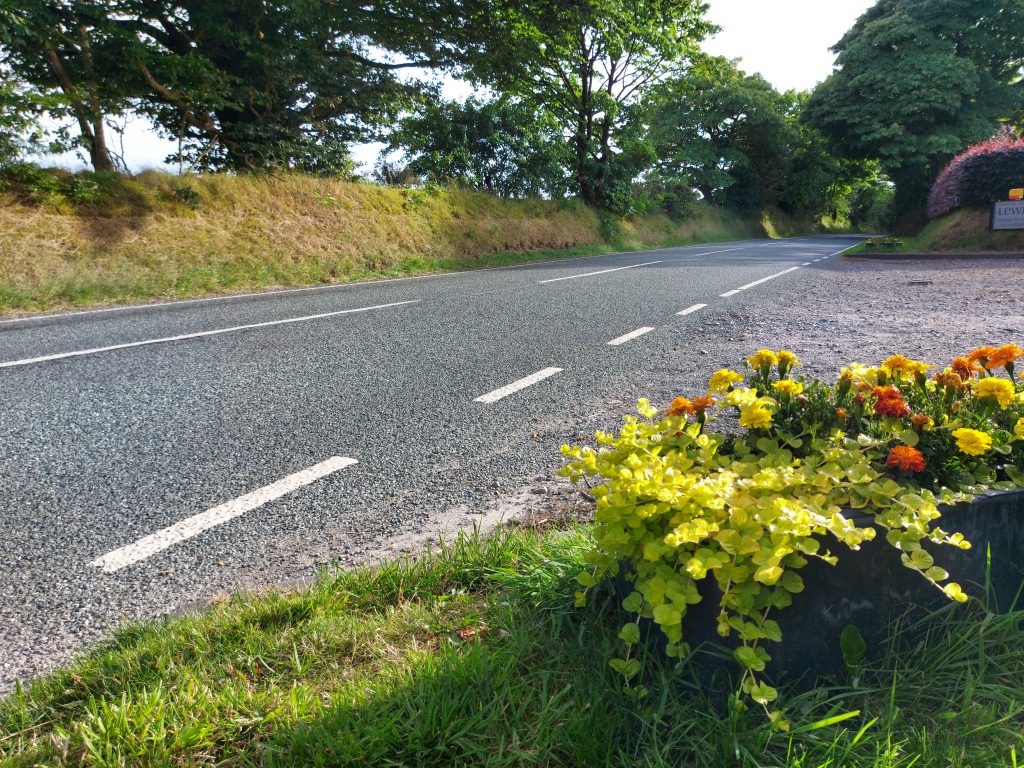 Set in some of the prettiest countryside of West Wales, moving to these villages means that a car is essential to access the facilities and amenities of larger towns such as Cardigan and Newcastle Emlyn. There are also a number of bus companies serving the rural communities – for example Rhydlewis has a bus to Newcastle Emlyn – you can read more in this journey planner. 
Find out more
Like the sound of Rhydlewis, Penrhiw Pal or Coed Y Bryn? Why not give us a call on 01239 562 500 and we'll happily answer your questions about these villages and the surrounding area of Cardigan Bay and West Wales.
To help, you can find out more about other local activities and services on these additional websites…
Property management and lettings – Click Here