The Cardigan Bay Charities
We love our community and are dedicated to giving back where we can. Each year, from April to April, we will choose a local charity to support. Below are the details of these charities, what we have done to support them over their year and how you can help too, should you wish to.
April 2022 to April 2023 – Alpet Poundies Rescue
Our charity of choice for 2022/2023 is the amazing pet rescue centre, Alpet Poundies Rescue, in Llandysul.
Run by wife and husband team, Linda and Tony White, Alpet Poundies Rescue is a small private animal rescue near Llandysul in Ceredigion, West Wales. They care for lost and abandoned dogs brought in by the County Dog Warden and, if they remain unclaimed after 9 days, they will take them on and try and rehome them, rather than allow them be euthanised. They also take in and rehome dogs whose owners can no longer look after them. They run all this on charitable donations and help from volunteers, and receive no formal funding. You can follow them on Facebook here where Linda shares her tireless efforts with rehoming unwanted or abandoned pets.
To support this beautiful charity we have sponsored a kennel with them for a year. This helps them ensure the dogs coming into their care have a safe home for the time they are with them, until a new family can be found for them.
We have also sponsored their upcoming dog show and will be donating £10 for every sale that completes throughout this financial year. Hopefully all of this will help this lovely charity continue with the amazing work they do.
If you wish to help and would like to donate to Alpet Poundies you can do that HERE.
2021 to April 2022 – Canolfan Y Don, Aberporth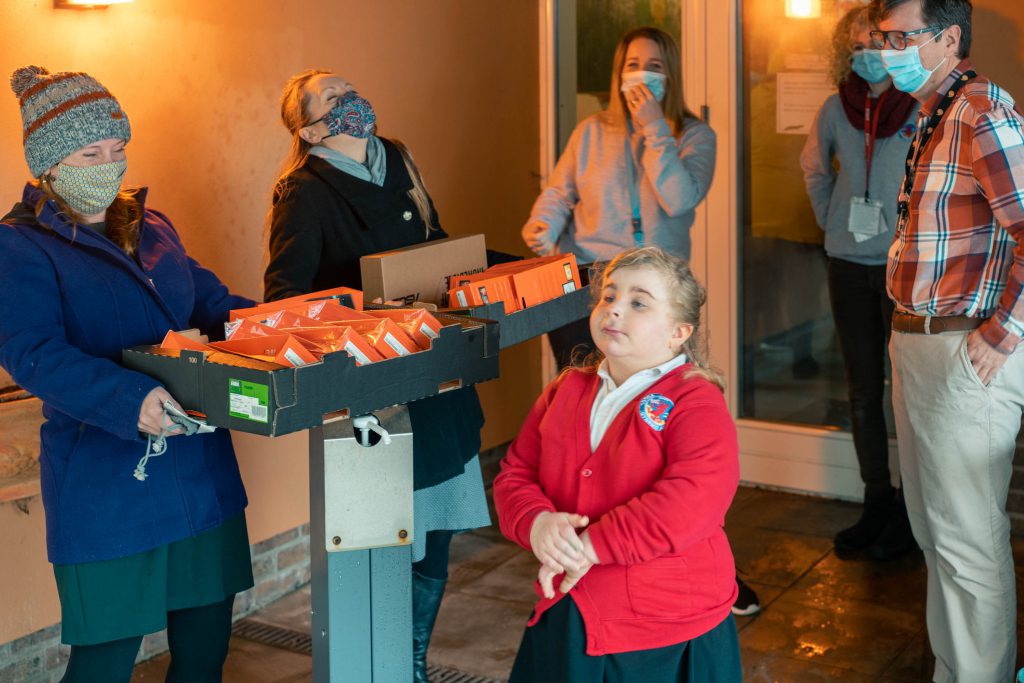 Canolfan y Don caters for pupils up to the age of 11 years with a range of educational needs, including profound and multiple disabilities, severe learning difficulties and autism. This lovely school is particuarly special to us as Tania's youngest daughter, Sophie is a pupil there.
In February 2021, together with the incredible help of Agents Giving and Mr Stephen Brown we were given 20 tablets and a laptop which we donated to this school, meaning that every single pupil here were able to have access to these useful learning aids. You can find out more about this by reading our blog here.
In May were kindly given another laptop, again by Agents Giving and Mr Stephen Brown which was donated to Canolfan y Don.
In February 2022 we donated a hamper to the school for their Valentines Day Competition.
You can find out more about the school here, and also here on their Facebook page.