Computers For Schools
Today we got to do something quite amazing. Here's how it came about.
As you may know, we are a brand new estate agents covering the Cardigan Bay and surrounding areas of West Wales. We launched our business on the 1st of February 2021, in the midst of this nightmare that is a global pandemic! The story of our launch was featured in many online publications, one of which was the estate agent online trade magazine Property Industry Eye, last week.
Never in a million years did we think that it would lead to this…
After the article was published, Mr Stephen J Brown of SJBConsultancy, got in contact with Tania. Stephen kindly congratulated us on our launch, wishing us all the very best of success, and then asked Tania if he could buy a laptop for us to donate to a school of our choice!
Slightly taken aback Tania asked for some more details and Stephen pointed her in the direction of Agents Together, an initiative he is one of the founding members of, which was set up during the pandemic. From there onto Agents Giving, which is a charity that Stephen works very closely with to help promote his Computers for Schools campaign. A campaign he launched together with another industry champion, Jerry Lyons at Estate Agent Content.
Once Tania had done her research she went back to Stephen and accepted his kind offer. The school she chose to receive this wonderful gift is the school her youngest daughter, Sophie, attends called Canolfan y Don, in Aberporth, West Wales. Canolfan y Don is a specialist school which caters to pupils up to the age of 11 years with a range of educational needs, including profound and multiple disabilities, severe learning difficulties and autism.

When Stephen heard about this school he then announced he would buy five tablets for them as well as the laptop. We were speechless!
Tania informed the school, who were overjoyed to learn of Stephen's incredible generosity. But it did not stop there!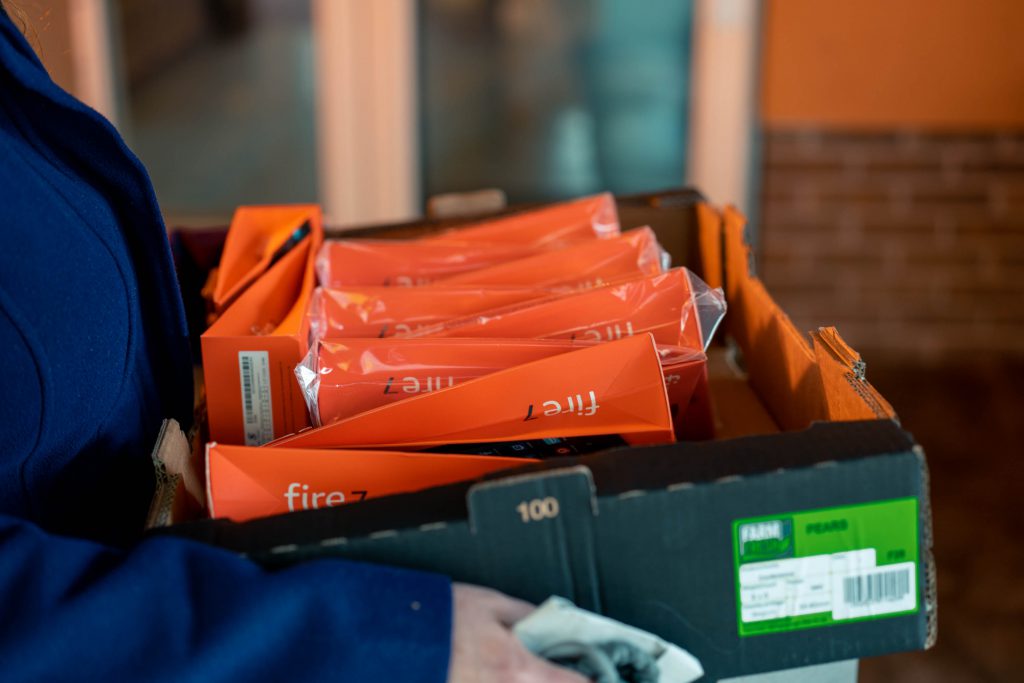 The following day I decided that I wanted to phone Stephen to thank him personally for his amazing generosity. I failed to get through, so sent him an email instead saying I would try again to phone him, as I wanted to thank him. He called back later that day but was unable to talk long due to a personal situation. The next morning I received an email from Stephen apologising for not having the time to speak to me properly the day before, and asking if he could buy a further 10 tablets for Canolfan Y Don school. Now we really were beyond speechless!!
I messaged him back, after speaking with Tania about this, and said that if he was to do that it would mean that just over half of the children in the school would have access to a tablet, which would be incredible.
Stephen then phoned me, and asked how many children were in this school, to which I replied, 20. He then announced he would buy each one of them a tablet. This was too much and I protested, saying that was far too generous.
He then asked me how much would it mean to the children there. To which I answered that, in Sophie's case, it would be life changing as she is eight years old and sadly cannot speak yet, but she can use a tablet. His response was to once again insist that all the children would be receiving a tablet! All I could say was thank you, over and over again, to his exceptional generosity.
The tablets and laptop arrived at my house over the weekend and today, Wednesday 24th February, on a very wet and miserable morning, Tania and I hand-delivered these gifts (obviously sticking strictly to Covid-19 social distancing rules) to the teachers of Canolfan y Don school, who were overwhelmed, overjoyed and slightly speechless! They know how much this is going to mean to the children and teachers of the school.
We met with Mrs. Christine Evans who is the Manager of Canolfan y Don, Mr. Eirwyn Griffiths who is the Head Teacher of Ysgol Aberporth Primary School, and Miss Emily Welch who is one of the class teachers at Canolfan y Don.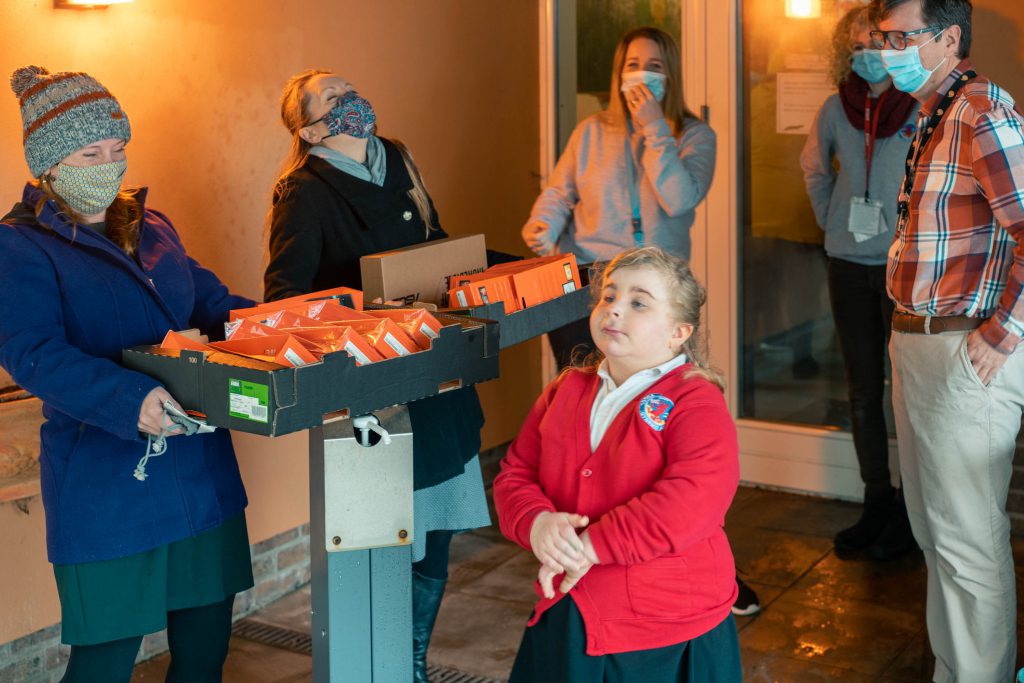 When we asked Mrs Evans what this will mean to them and the school, she said that now they are able to allow each and every child to have access to a tablet, which is an amazing thing to be in a position to offer, and will benefit each and every one of them immensely and help promote their independence. They cannot thank Mr Stephen Brown and Agents Giving enough for the donation and they have now become everyday heroes for the school.
Stephen did not know us before all this, except from reading our story and as a LinkedIn contact. He lives near London and is on a mission to make life easier for children to learn, by raising money to enable every estate agent across the UK to have a laptop or tablet donated to a school of their choosing. He set off to raise £50,000, having surpassed that figure, he is now on a mission to raise £200,000, and after talking with this remarkable human being, I think he will do it!!
Stephen, we all thank you from the bottom of our hearts.
If you wish to donate to his charity, you can do so on Stephen's Go Fund Me Page Here
Here is the video of us presenting these gifts to the school: