Discover Brongest, Bryngwyn & Beulah
Brongest, Bryngwyn and Beulah are set in the heart of beautiful west Wales countryside, while being just a short drive from the stunning coastline of Cardigan Bay. The charming town of Newcastle Emlyn is less than five miles away from all three of these villages, providing easy access to schools, health services, leisure facilities and shops.
If you'd like to find out more about properties for sale in Brongest, Bryngwyn or Beulah please contact us – we're here to help you find the perfect location for your next home. You can also read about the other towns and villages of west Wales in our location guides.
History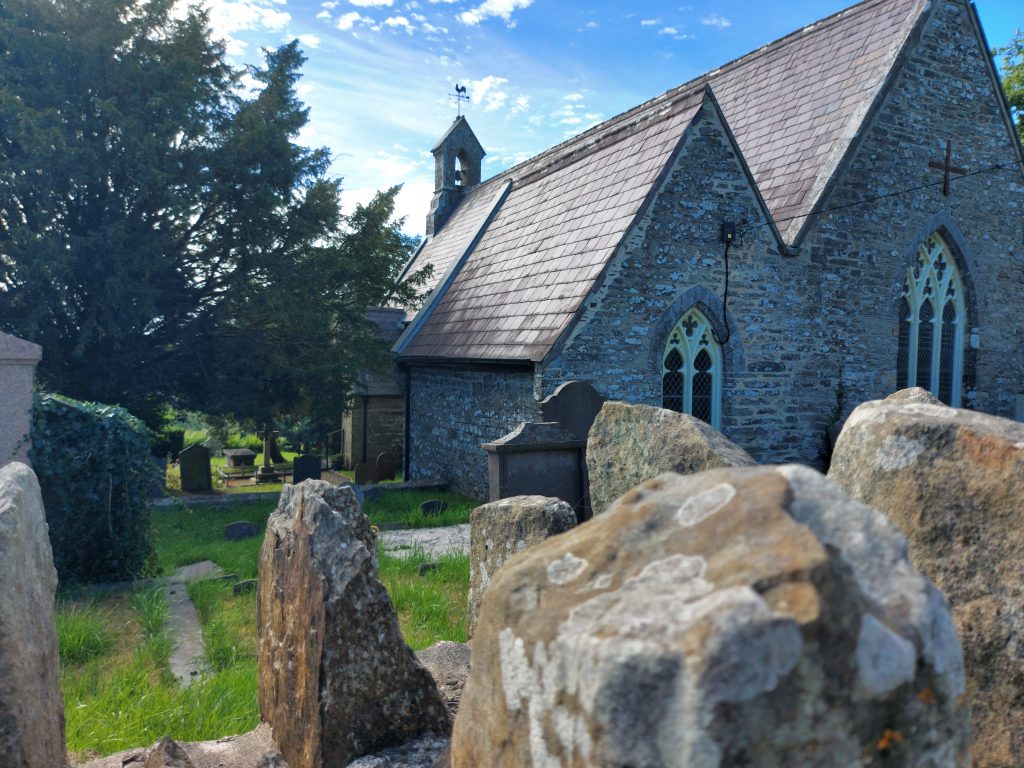 The rolling hills and valleys of west Wales have been home to fascinating history throughout the centuries. From battles against the English armies, to legends of princes and magic, there is plenty to discover here.
Farming has been at the centre of life here for hundreds of years and is still an important part of the local economy, while in Newcastle Emlyn you can see history at the ruined castle.
Tourism & Recreation
Set amid the Welsh countryside, these villages offer easy access to fabulous walking and cycling. Quiet roads are loved by road cyclists, while a network of tracks and trails make mountain biking and hiking hugely popular with locals and visitors to the area. If you love horse riding, there are also many bridle paths for you to explore in this part of west Wales.
Not far away, at the coast of Cardigan Bay, you'll find the Ceredigion Coastal Path. This famed walking route takes in 60 miles of the coastline – from Cardigan in the south up to Ynyslas in the north. Offering incredible views of Cardigan Bay and the chance to view some of the wildlife that makes its home there – dolphins, seals and birdlife – the coastal path is a major attraction in the area.
Residents of these villages can also enjoy the many fantastic beaches that dot the coastline. One of the closest is Penbryn beach (around 15 minutes drive) – owned by the National Trust and a popular place year round thanks to its beautiful golden sand. Also around 15 minutes' drive is the stunning Tresaith beach, where you can view the Tresaith Waterfalls – the River Saith cascades over the cliff tops to create an incredible site.
The close proximity to the coast means that watersports are very popular here – surfing in particular, with many locals going for a quick surf after work and at weekends. Alternatively waterskiing, windsurfing, kitesurfing and sailing are all readily available. If you are a keen sailor, then in Tresaith you can join the Tresaith Mariners – a catamaran and dinghy sailing club. Fishermen – and women – will also enjoy great fishing in the clean seas and rivers of this area. 
If you prefer swimming in a pool or keeping fit in a gym you'll find both in Newcastle Emlyn, at the town's leisure centre. Here you can take a range of fitness classes, swimming and aqua fitness sessions, as well as use facilities such as the squash courts, athletics track and table tennis.
Shopping
While this is a very rural location, you can find essential items not far away. Just outside Tan Y Groes, and only four minutes drive from Beulah (around eight minutes drive from Brongest and Bryngwyn), is a Nisa Local, which sells a wide range of products if you need to stock up on something. In Beulah itself there is also a small petrol station and an animal food store.
If you're looking for inspiration to furnish your new home, then the Bay Furniture Company is located between Beulah and Bryngwyn and has a fantastic choice of sofas, beds, wardrobes and more, plus garden furniture.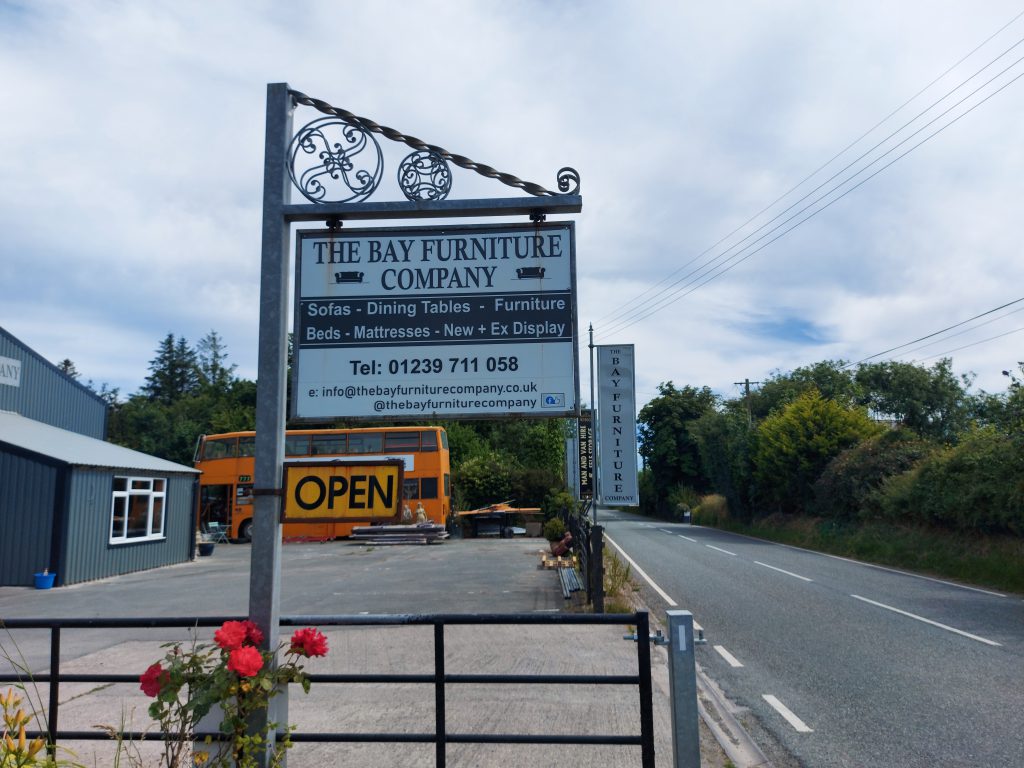 In Newcastle Emlyn you'll find plenty of choice in the many independent shops that exist here. Butchers, greengrocers, gift shops, jewellery and more – plus the incredible Cardigan Bay Brownies for a sweet treat, the Riverside Health Shop for a great choice of wholefoods and vitamins, and Aurfryn where you can buy handmade scented candles. There is also a Post Office in the town, and a Co-op Food store.
For the major supermarket chains – Tesco, Aldi and Spar – head to Cardigan (15 minutes from Beulah/ 20 minutes from Bryngwyn and Brongest). This lovely market town, with its castle and history, is fabulous to explore and has plenty of shopping opportunities – including the Grade II listed Guildhall Market, which has over 50 specialist stalls and a cafe.
In Cardigan there are also branches of Lloyds, Barclays and HSBC for any financial requirements you may have.
Eating & Drinking
In Newcastle Emlyn you'll find a choice of cafes, restaurants and takeaways. Try the popular Y Cwtch Coffi for good coffee and beautiful homemade cakes, or try Harrison's Brasserie, with its riverside garden set by the River Teifi – it's open as a cafe in the day and a steak restaurant in the evening. The Riverside Cafe in Adpar – on the other side of the river to Newcastle Emlyn – is also a great choice. A vegetarian cafe, here you can enjoy dishes such as buddha bowls, veggie burgers, cakes and more.
You'll also find Indian and Chinese takeaways in Newcastle Emlyn, as well as local pubs offering a selection of beers and food – try The Bunch of Grapes, Coopers Arms or The Three Compasses.
In the surrounding villages there are also a number of other restaurants worth trying, including the Daffodil Inn in the tiny village of Penrhiw-llan (about five miles from Brongest/seven miles from Beulah and Bryngwyn) and La Calabria Italian restaurant in Ffoastrasol (about four miles from Brongest/ six miles from Beulah and seven miles from Bryngwyn).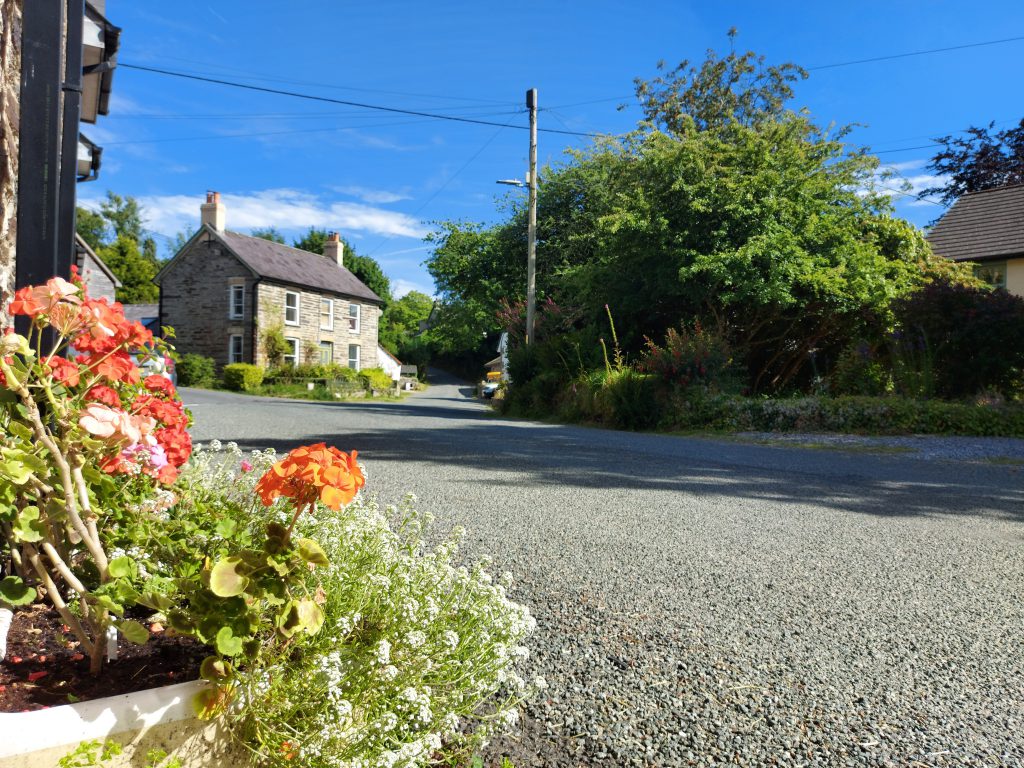 Healthcare
Newcastle Emlyn has a range of medical services, including the Meddygfa Emlyn practice for a GP – it is open Monday to Friday from 8am to 6.30pm.
The town also has two dentists – Emlyn Dental Care, located on Church Lane, and Teifi Dental Centre at Emlyn Square, as well as two pharmacies – a Boots Pharmacy and the Bridge Pharmacy.
If you're in need of a chiropractor we would recommend West Wales Chiropractors in Blaenporth (about three miles from Beulah/five miles from Bryngwyn and Brongest).
For animals, Castle House veterinary practice in Newcastle Emlyn is open Monday to Friday from 8.30am to 5.30pm, and on Saturday from 9am to 1pm.
Schools
For primary education, there are a number of schools in the area, so depending where you choose to live it will determine which school your children attend. For example, in Newcastle Emlyn there is the Ysgol Y Ddwylan, while in Penparc (about 10 minutes drive from Beulah) there's Ysgol Gymunedol. There is also the Ysgol T Llew Jones school in Brynhoffnant, about six miles from Brongest.
For secondary education, the nearest school is in Newcastle Emlyn, while in Llandysul (about 9 miles from Brongest, 11 miles from Beulah and 12 miles from Bryngwyn) there is Wales' first purpose built combined primary and secondary school. Opened in 2016, the Ysgol Bro Teifi has facilities such as a recording studio, theatre, astro turf sports field and more.
If you're looking for a good college for further education, Apprenticeships or online study, then the well established Coleg Ceredigion offers an excellent range of both academic and practical courses, including part time study. Their programme currently includes everything from finance to furniture design and child development.
If you or your children are interested in university education close by, then Aberystwyth University is around one hour away from these villages. The university's prospectus covers subjects including languages, earth sciences, agriculture, history and more, with a choice of undergraduate, postgraduate and lifelong learning courses available.
We would also recommend the Canolfan y Don school at Aberporth (around six miles from these villages) if you have a child with autism or severe learning difficulties. With a fantastic team and specialist facilities, the school welcomes children up to the age of 11.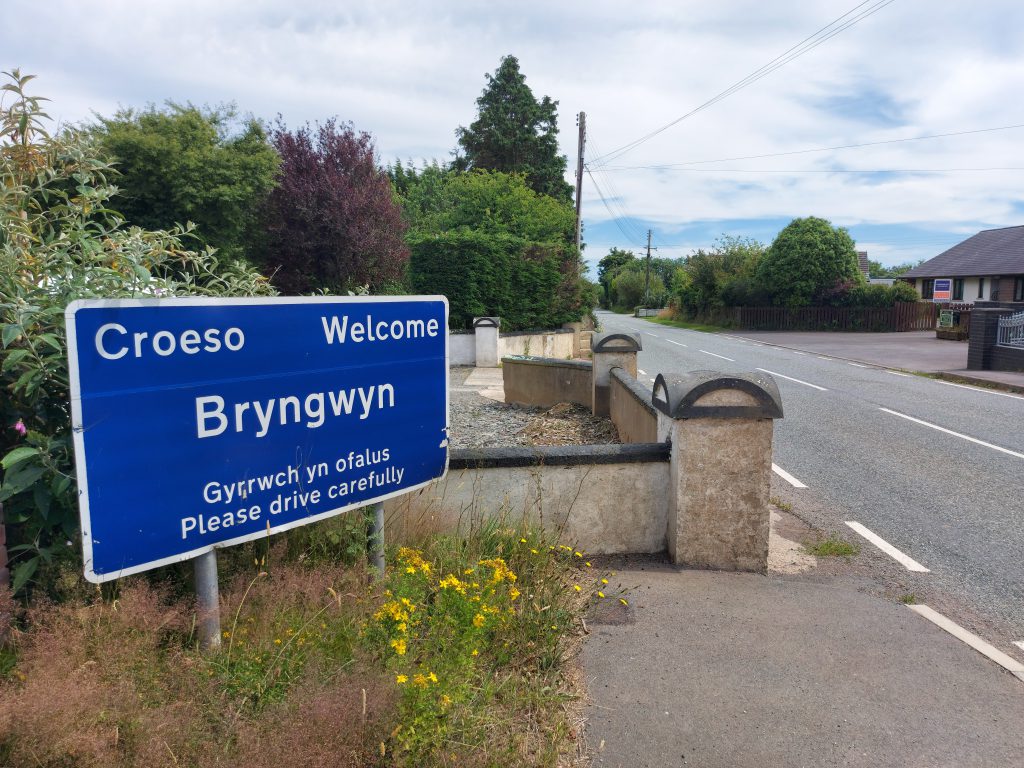 Transport
In this rural part of west Wales, public transport tends to be infrequent – buses are the main form of transport and there is no rail service. If you choose to live here then a car is essential to help you access the amenities of Newcastle Emlyn and the other towns in the area. You can check bus routes and timings by using this journey planner. 
Find Out More…
If you've got a question about Brongest, Bryngwyn or Beulah, we're here to help. We've lived and worked in the area all of our lives and have helped hundreds of people find their dream homes here in west Wales. Call us on 01239 562 500 to discuss your property search.
You can also find out more about the villages of rural West Wales and Cardigan Bay on these other websites –