Discover Tre-groes & Horeb
If you're looking for rural West Wales at its best then take a look at the pretty hamlets of Tre-groes and Horeb. Ideally situated less than 10 minutes from the popular town of Llandysul, Tre-groes and Horeb are surrounded by picturesque countryside – perfect for walkers and cyclists.
Add to this the stunning Welsh coastline with its beaches and watersports, less than half an hour away, and you'll soon discover why more and more people are choosing to move here.
To find out more about Tre-groes and Horeb read on, and get in touch with Tania or Helen to discuss your move to West Wales or Cardigan Bay.
History
Wales is a land rich in history – from historic battles against the English to stories of heroes and ancient magic, there's lots to discover in this beautiful area.
Around Tre-groes and Horeb, legend has it that the Princess of South Wales, Elen, the mother of Owain Glyndwr (a national hero in Wales), had her family home in the area around Llandysul.
At Tre-groes you will find the pretty St Ffraed's church, one of six chapels to Llandysul Parish Church, with the original church built in 1858.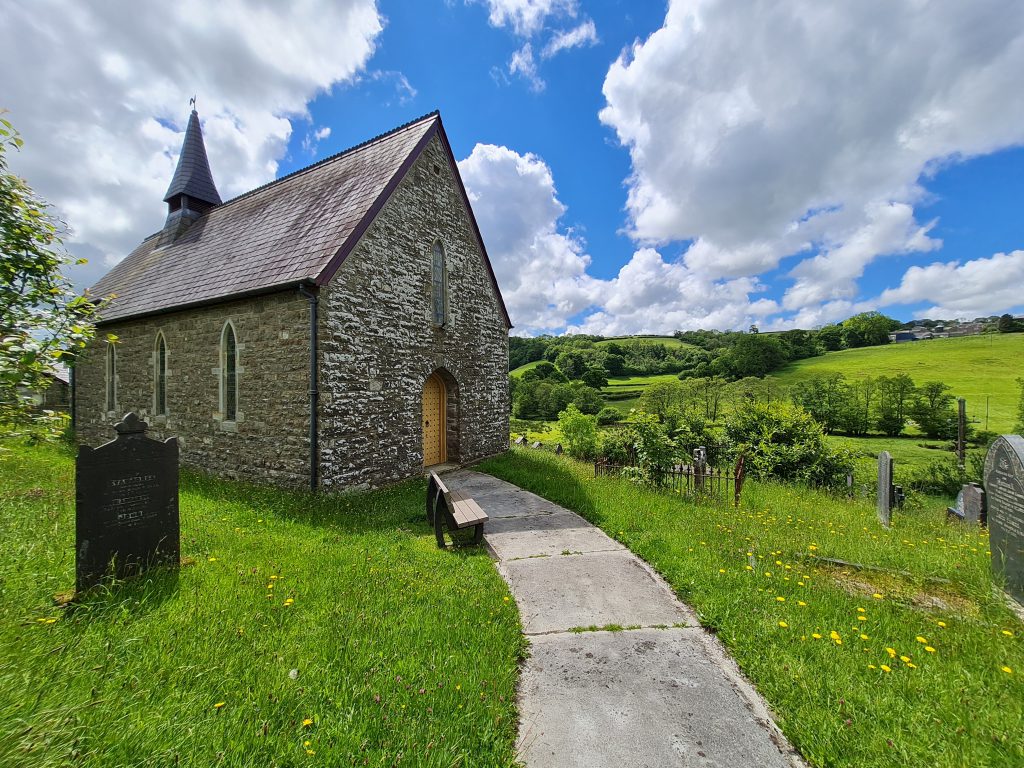 More recently, in the 19th century, the area around Llandysul was at the heart of the Welsh woollen industry. The local farmers bred sheep to provide wool, while the rivers and streams powered the machinery at the local woollen mills.
Tourism & Recreation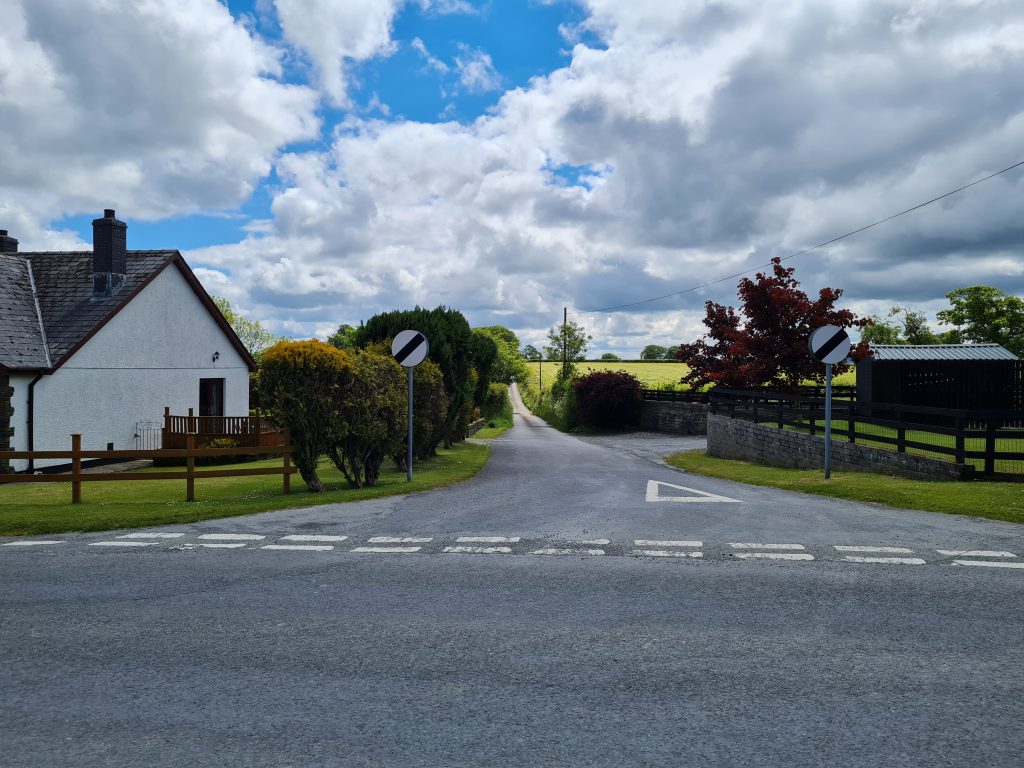 Whether you love walking, cycling or watersports, you're spoilt for choice in this beautiful area. Walking and mountain biking tracks are plentiful and if you enjoy road biking you'll benefit from quiet roads, all surrounded by stunning Welsh countryside.
The spectacular Welsh coast is less than half an hour away from both Tre-groes and Horeb and here you can explore the famed Ceredigion Coastal Path. Running from the historic market town of Cardigan in the south up to Ynyslas in the north, it offers 60 miles of discovery and stunning coastline views.
If you're looking for a bit more action, the Welsh coast is hugely popular with surfers – and for good reason. With a choice of beaches such as Poppit Sands, Llangrannog Beach and the beautiful Penbryn Beach, owned by the National Trust, you can find somewhere that suits your level – from beginner to expert.
Alternatively, try windsurfing and sailing, both of which are popular here. The Tresaith Mariners catamaran and dinghy sailing club welcomes new members and is a good place to start.
Living in this rural area means it's easy to also enjoy a wide range of outdoor and adventure sports. Llandysul Paddlers offer everything from canoeing and river swimming, to canyoning and climbing, all with experienced instructors.
In Llandysul you'll also find the Llandysul Angling Association. If you love fishing, then this club has the rights to over 30 miles of fishing on the River Teifi, with a range of permit types available.
Cricket fans will be happy to hear there is the Llandysul Cricket Club, a friendly club which also has junior teams. Llandysul also has a leisure centre with a swimming pool, while at the Teifi Valley Railway you can ride on a steam train or have a game of crazy golf.
Shopping
The beauty of living in rural West Wales is that you won't find large national retailers on every corner! Instead, what you will find are small, specialist independent stores selling a whole range of items.
The closest shopping area for both Tre-groes and Horeb is in Llandysul where you'll find a Spar and a CK Foodstore. There are also a number of independent shops such as a butcher, fruit shop, and an antique shop. Alternatively in Newcastle Emlyn (six miles from Horeb and about 10 miles from Tre-groes) there is a Co-op, alongside various other specialist shops – including the fantastic Cardigan Bay Brownies.
In Lampeter there are larger supermarkets, including a Sainsbury's and a Co-op, alongside independent shops, beauty salons, hairdressers and more.
For more choice Cardigan (about 35 minutes away) has a Tesco, an Aldi and a Spar, plus a range of specialist local shops – surf shops, butchers, gift shops and more. You should also take time to discover the Guildhall Market, a Grade II listed building which is home to a friendly café and over 50 stalls selling everything from antiques to flowers.
The closest Post Office is in Llandysul, while for high street banks you'll find a Lloyds and a Barclays in Lampeter.
If you have pets or animals, you'll also love Only Pets and Horses in Horeb – it sells everything you need to feed and care for your animals.
Eating & Drinking
It's no surprise that West Wales is becoming increasingly popular with foodies! Tre-groes is actually the birthplace of the famous Tre-groes Waffles – started back in 1983 by Dutchman Kees Huysmans and now available across the UK! In Horeb there is also the Welsh Gluten Free Bakery Products.
In Llandysul you'll find a choice of food shops and restaurants including Buon Appetito, which has delicious Italian coffees and deli products. Alternatively try Nyth Y Robin – a welcoming antique and book shop that also serves a range of food and drinks. Llandysul also has an Indian takeaway – the Taj Llandysul, a Chinese takeaway – Dan l'Sang, and a Pizza Choice takeaway.
For a special occasion, the Daffodil Inn is set in the pretty village of Penrhiw-llan (1.6 miles from Horeb, and 3.5 miles from Tre-groes). A charming country pub, with a focus on serving fresh food using local ingredients, you can enjoy everything from a traditional Sunday lunch, to crispy pork belly, sea bass or a vegan katsu curry.
Elsewhere you'll find the La Calabria Italian restaurant in Ffostrasol, providing authentic Italian cooking using fresh local ingredients. There is also the Gwarcefel Arms in Prengwyn, which serves good, home-cooked dishes.
Healthcare
If you choose to live in Tre-groes or Horeb, the closest doctor's is the Llynyfran Surgery at Llandysul. You can make appointments through their website and you can also request a home visit if necessary. The surgery also runs a number of specialist clinics and there are e-consultations for items such as sick notes and test results.
Alternatively, about 20 minutes away in Newcastle Emlyn is the Meddygfa Emlyn healthcare centre, which is open Monday to Friday from 8am to 6.30pm.
For dental care you can choose from the Cottage Dental Practice in Llandysul, or in Newcastle Emlyn there is Emlyn Dental Centre.
Llandysul also has a choice of pharmacies – the Lloyds Pharmacy, centrally located on New Road, or the Boots Pharmacy on Lincoln Street.
For a specialist chiropractor we would recommend West Wales Chiropractors in Blaenporth (about 14 miles from Llandysul).
For animal health, Llandysul has an excellent veterinary practice – Tysul Vets.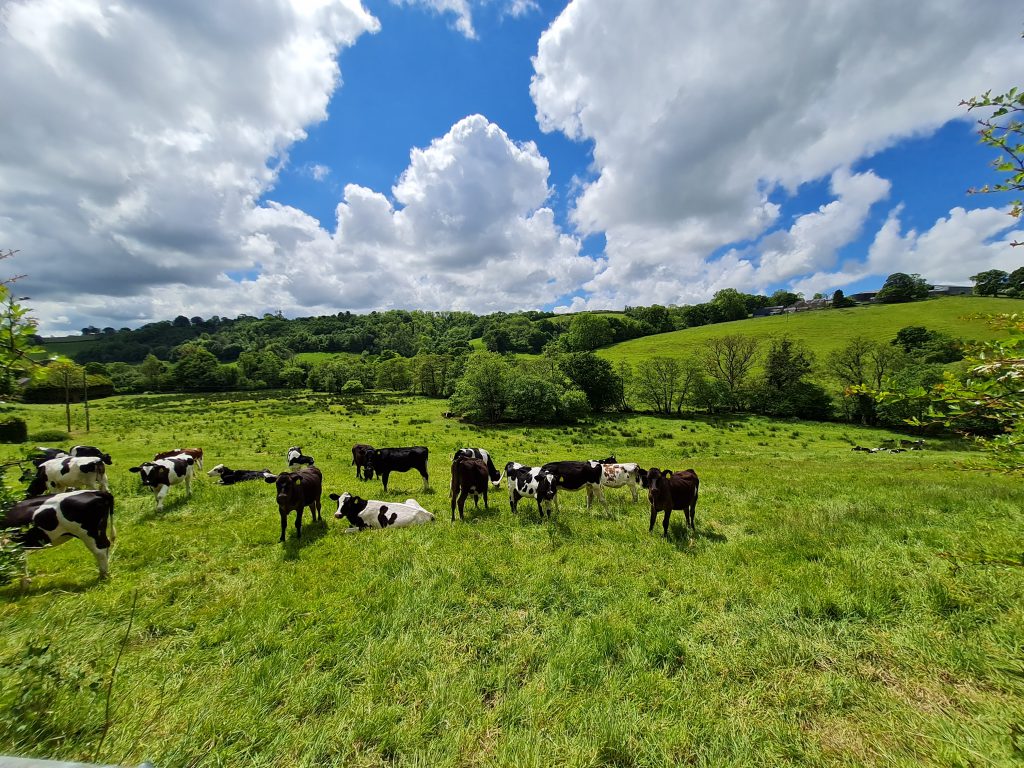 Schools
For residents of Tre-groes and Horeb with children, both primary and secondary education is provided by Ysgol Bro Teifi – a state of the art school opened in 2016 to provide both primary and secondary education. It was developed with input from teachers, pupils and education advisers, and provides facilities such as a theatre, astro turf sports field, a recording studio and more.
Following the school years, West Wales offers a good range of further education opportunities. The Coleg Ceredigion in Cardigan (about 35 minutes away) provides an extensive choice of both academic and practical courses – including Apprenticeships and online study options. Everything from furniture design and construction to higher education and catering is available, helping your child fulfil their potential.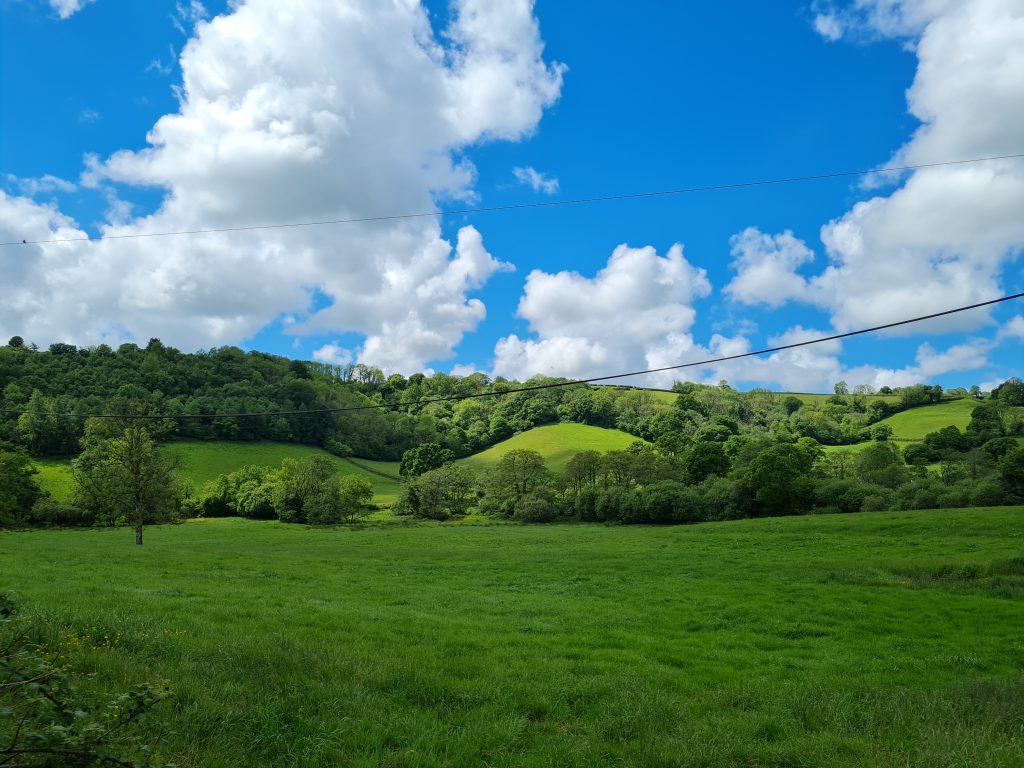 About 12 miles away in Lampeter, there is the University of Wales Trinity St David, which offers undergraduate and postgraduate courses, alongside part-time, distance learning, and Apprenticeships.
Less than an hour away is Aberystwyth University. This respected university attracts students from Wales, the UK and beyond for its undergraduate and postgraduate courses in everything from computer science and criminology to psychology and film & television.
Also in the area is the Canolfan y Don school at Aberporth (about 30 minutes from these villages depending where you choose to live). This school provides specialist education and support for children up to the age of 11 who have educational needs, including autism and severe disabilities.
Transport
Public transport to and from Tre-groes and Horeb is limited, therefore if you choose to live in these rural areas a car will be essential to access all of the facilities and services of the surrounding area. You can check this journey planner to find out more about the routes available in West Wales and Cardigan Bay.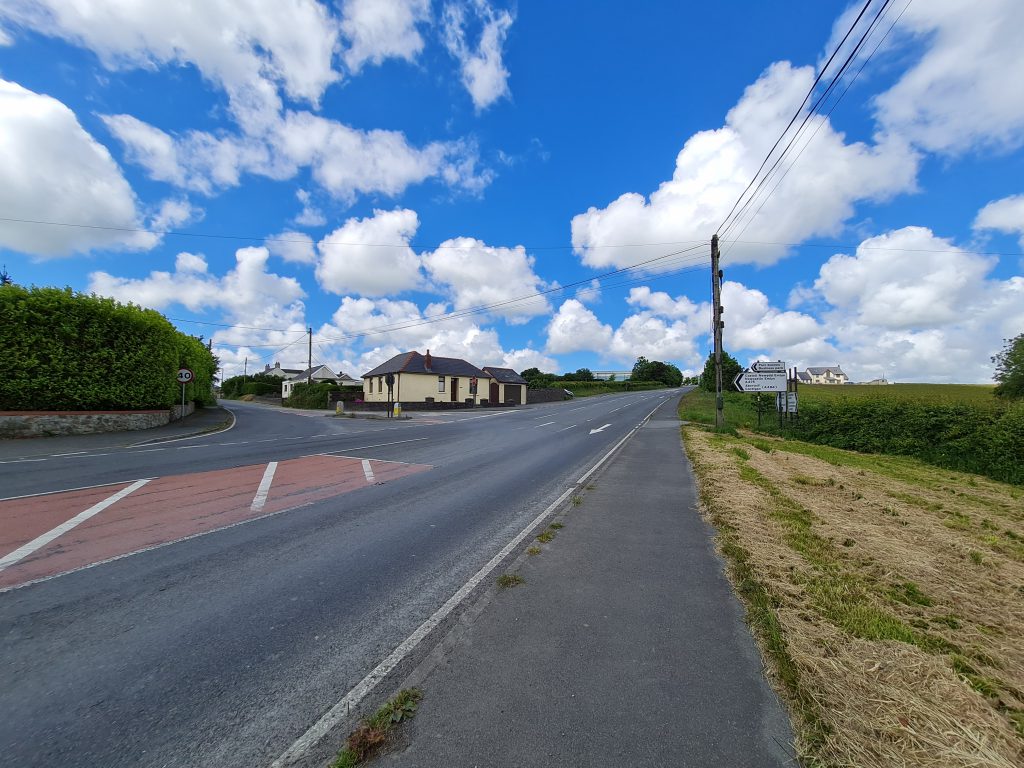 Find out more
If you love the sound of Tre-groes and Horeb, you can easily find out more about properties for sale in the area. Call Helen or Tania on 01239 562 500 – we've lived and worked in the area all of our lives and are always happy to discuss your property search with you.
You can also find out more about the villages of rural West Wales and Cardigan Bay on these other websites –