Discover Ffostrasol, Bwlchygroes & Croes-lan
The small West Wales villages of Ffostrasol, Bwlchygroes & Croes-lan are set amid pretty countryside, a short drive from Llandysul (around 10 minutes) and Newcastle Emlyn (10-15 minutes). Each of the villages has its own charm and all are becoming increasingly attractive to property hunters looking for a peaceful country home, with easy access to the stunning Welsh coast.
The villages are located midway between the larger towns of Cardigan (around 15 miles from Croes-lan and 14 miles from Ffostrasol) and Lampeter (around 14 miles from Croes-lan and 16 miles from Ffostrasol).
To help plan your move to West Wales or Cardigan Bay, please get in touch with Helen and Tania who will be able to advise the best locations and properties for you. You can also read more about the other villages of West Wales in our location guides.
History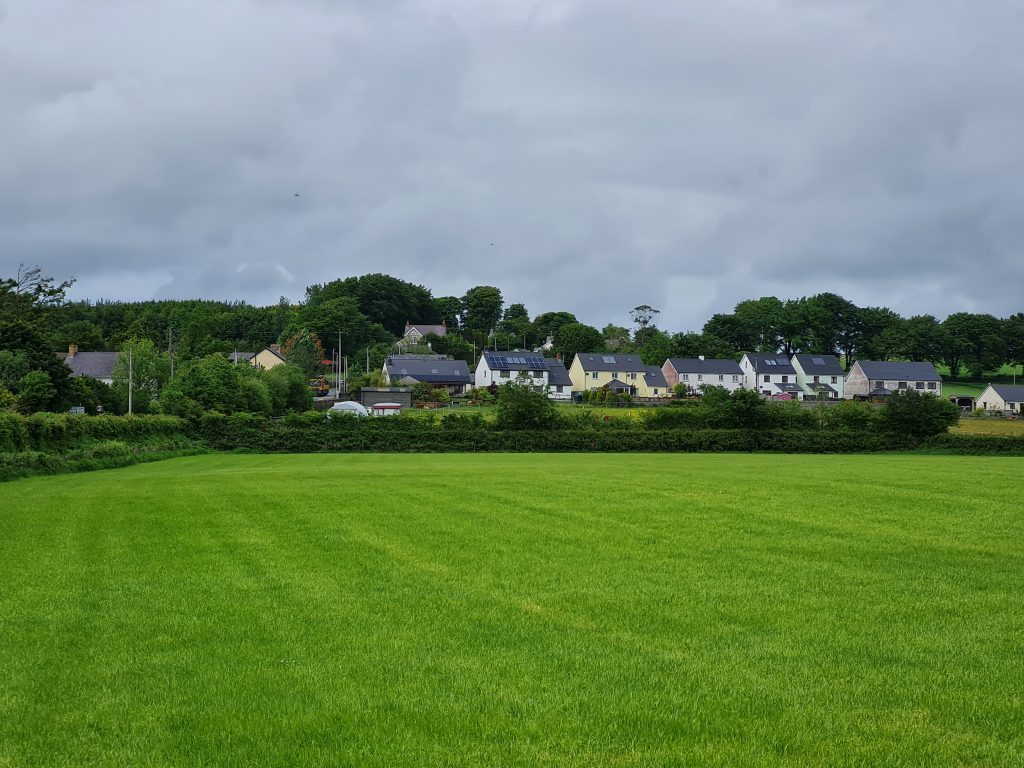 Set between the historic towns of Cardigan and Lampeter, the villages of Ffostrasol, Bwlchygroes and Croes-lan are surrounded by countryside that has a rich history. Legends of Welsh heroes, battles against the English and ancient magic abound here and it is a fascinating place to discover.
It is believed that Elen, the mother of Owain Glyndwr (a national hero in Wales) and the Princess of South Wales, had her family home in the area around Llandysul. In Llandysul itself the church is the oldest building, dating from the 12th century, but it stands on the ancient foundations of a church founded in the 6th century by St Tysul.
Tourism & Recreation
This picturesque part of West Wales offers plenty of fabulous walking and cycling – both road biking and mountain biking. With plenty of trails for all levels, there's also the famed Ceredigion Coastal Path not that far away – it's about nine miles to the coast, with the path taking in 60 miles from Cardigan in the south to Ynyslas in the north.
The coast also offers plenty of watersports and beaches to enjoy. Tresaith Beach is one of the best known, partly because of its beautiful waterfall and also because it has Blue Flag status. Its safe, sandy bay and pretty rock pools make it very popular with families, so it can get quite busy in summer. Tresaith Waterfall is located at the northern end of the beach – the River Saith cascades over the cliff tops, creating a sight you shouldn't miss. 
Other beaches not far away include beautiful Penbryn Beach, owned by the National Trust, and Llangrannog Beach, both of which are fantastic for a day out with family or friends.
For watersports, surfing is very popular here and you can easily find a beach that suits your ability. Other watersports include windsurfing and sailing, with the Tresaith Mariners catamaran and dinghy sailing club welcoming new members.
If you love the great outdoors and adventure sports you should also contact the Llandysul Paddlers. They have experienced instructors who will take you on your perfect outdoor adventure – from canoeing and river swimming, to hill walking, climbing and canyoning!
The coastline here is also famed for fabulous wildlife, with seals, dolphins, porpoises and many different fish making their homes in the clean waters of Cardigan Bay.
Away from the coast you can visit the Teifi Valley Railway and enjoy a ride on a steam train or try your hand at crazy golf, while fishermen and women will love fishing in the River Teifi, which runs through Llandysul.
Shopping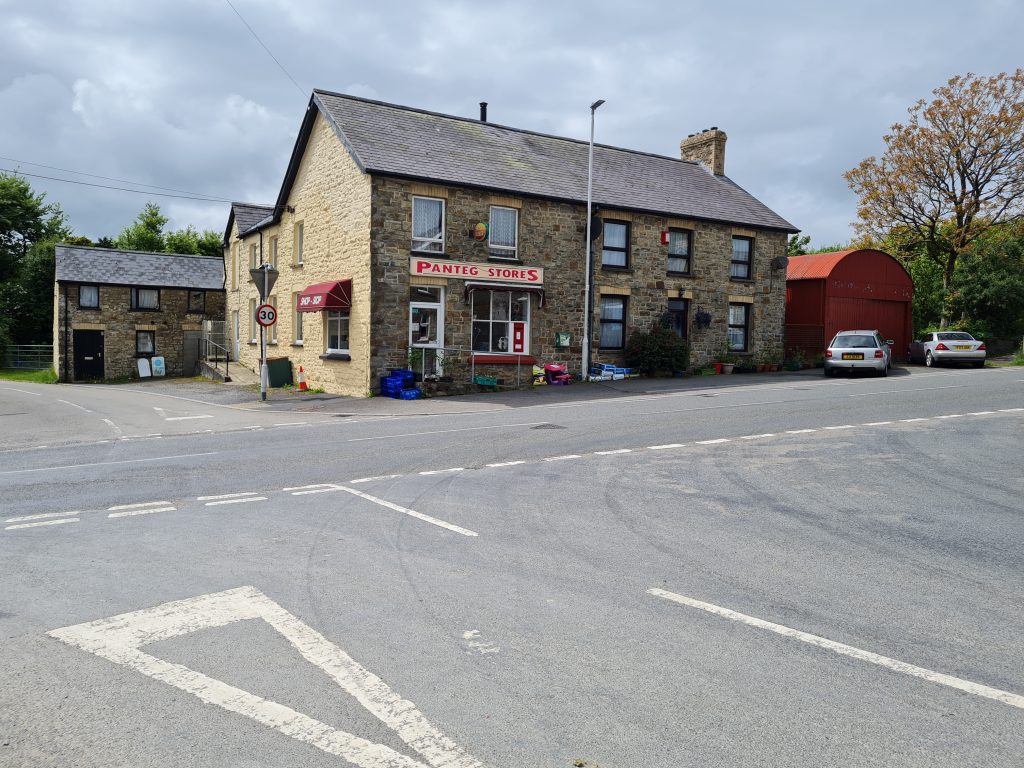 Living in rural Wales means that you won't find the major supermarkets on your doorstep, but you will find a choice of specialist, independent shops.
In Ffostrasol there is Storfa JJ Stores, while just outside Croes-lan is the fantastic Caws Teifi Cheese and the Nantgwynfaen Organic Farm Shop, which also does B&B if you are visiting the area to hunt for a property.
In Llandysul there's a Spar and a CK Foodstore, as well as various independent shops such as a butcher, fruit shop, and an antique shop, while in Newcastle Emlyn there is a Co-op.
For major shops and supermarkets, the nearest ones are in either Cardigan or Lampeter, depending on where you live in the area and what you are looking for.
In Lampeter you'll find a Sainsbury's and a Co-op for grocery shopping, alongside independent shops such as the Mark Lane Bakery and Mulberry Bush Wholefoods. There are also beauty salons, hairdressers, fabric shops and more.
In Cardigan there's a Tesco, an Aldi and a Spar, and some wonderful local shops including surf shops, butchers, bakers and beauticians. There's also the Guildhall Market, which has over 50 stalls selling everything from antiques to flowers, all set in a Grade II listed heritage building.
You'll also find a post office in each town and a choice of banks – Lloyds, Barclays and HSBC in Cardigan, and a Lloyds and a Barclays in Lampeter.
Eating & Drinking
West Wales is becoming increasingly well known among foodies, and many restaurants in the area use the fresh local ingredients that come from the sea and the land.
In Ffostrasol you'll find the acclaimed La Calabria Italian restaurant. A family run business, it uses Welsh ingredients in its authentic Italian cooking, and is very popular. There is also the Ffostrasol Arms, a traditional former coaching inn that now serves dishes such as sea bass and BBQ ribs.
The Daffodil Inn is another lovely restaurant, set in the tiny village of Penrhiw-llan (four miles from Ffostrasol, two miles from Croes-lan). This food-led country pub serves a classic Sunday lunch, as well as dishes such as crispy squid, a summer salad or a trio of pork.
In Llandysul itself you'll find Nyth Y Robin – a charming antique and book shop that also serves a range of food and drinks. Llandysul also has a Chinese takeaway – Dan l'Sang, an Indian takeaway – the Taj Llandysul, and a Pizza Choice takeaway.
Healthcare
Residents in this area have access to the Llynyfran Surgery at Llandysul. This is an award winning surgery with a choice of doctors, as well as offering e-consultations for items such as sick notes and test results. Appointments can be made online and you can also request home visits. The surgery also runs a number of specialist clinics such as asthma and well woman clinics.
For dentists there is the Cottage Dental Practice in Llandysul, or in Newcastle Emlyn there is Emlyn Dental Centre.
There is also a Lloyds Pharmacy in Llandysul, centrally located on New Road, and a Boots Pharmacy on Lincoln Street.
For a specialist chiropractor we would recommend West Wales Chiropractors in Blaenporth (about 14 miles from Llandysul).
If you have pets there is also an excellent veterinary practice – Tysul Vets in Llandysul.
Schools
If you have children, one of the first things we're often asked is about local schools. In this area residents are lucky to have access to Wales' first purpose built combined primary and secondary school. Opened in 2016, the state of the art school – Ysgol Bro Teifi – was designed in conjunction with teachers, pupils and education advisers. It has facilities such as a recording studio, theatre, astro turf sports field and more, to help encourage all children to fulfil their potential.
Once your children leave school, there are a range of other education options for them in West Wales. In Cardigan the Coleg Ceredigion is a popular choice, providing a wide range of academic and practical courses – including apprenticeships and online study options. Depending on your child's interests they can learn skills in everything from beauty or furniture design, to child development and automotive studies.
In Lampeter there is also the University of Wales Trinity St David, which offers undergraduate and postgraduate courses, alongside part-time, distance learning, and apprenticeships.
Alternatively, the well established Aberystwyth University is just 50 minutes from Croes-lan. Attracting students from around the world to study both undergraduate and postgraduate courses, it offers everything from accounting and agriculture to physics and nursing.
For families who have a child with autism or severe learning disabilities, it is worth visiting the respected Canolfan y Don school at Aberporth (about 20 – 30 minutes from these villages depending where you choose to live). With specialist facilities and an experienced team, this school welcomes children up to the age of 11.
Transport
West Wales and Cardigan Bay are served by various bus companies, and you can find out more by using this journey planner. However, the bus services aren't very frequent therefore if you are planning to live in these rural villages, you will need a car to access the various facilities and services of the surrounding areas.
Find out more…
You can speak to Helen or Tania by calling us on 01239 562 500. We've lived and worked in the area all of our lives and are here to help you find your new home in West Wales.
You can also find out more about the villages of rural West Wales and Cardigan Bay on these other websites –