Discover Penparc, Tremain and Blaenannerch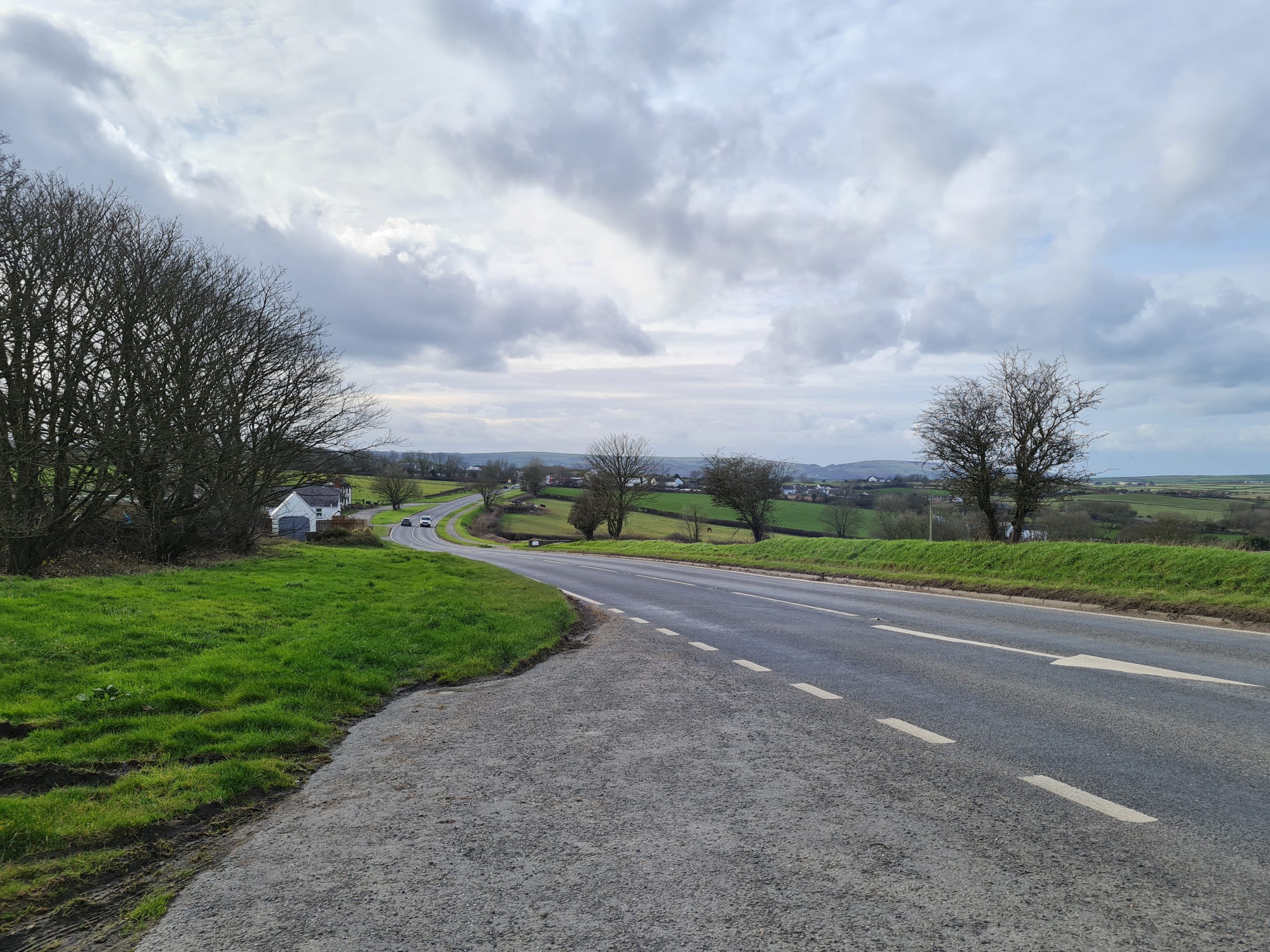 The country villages of West Wales offer rural living at its best. Close to all of the amenities of the pretty market town of Cardigan, and a short drive to the beautiful beaches of Cardigan Bay, residents here have the best of all worlds.
The villages of Penparc, Tremain and Blaenannerch are less than 10 minutes' drive from Cardigan, but with easy access to beaches such as Aberporth and Tresaith. If you're looking to buy a home in West Wales, each of these villages is worth exploring.
Please get in touch if you'd like to discuss your property search and find out more about living in the area.
History
Legends abound in this part of West Wales, with stories of famous knights, lost lands, ancient shipwrecks, and King Arthur.
Penparc is famous for being the site (or close to the site) of the Battle of Crug Mawr (Great Barrow) in 1136. Also known as the Battle of Cardigan, it was one of many battles fought between the Welsh and the Norman armies as they battled for control over the lands of Ceredigion.
It is believed that this renowned battle was fought on the hill called Banc-y-Warren, located just outside Penparc, with the Welsh success setting back the Norman expansion in West Wales.
Elsewhere in this rural area, the small village of Tremain is home to St Michael's church, one of the first Gothic churches in Wales, while Blaenannerch has its Welsh Calvinistic Methodist Chapel, which was built in 1794.
More recent history saw Blaenannerch become home to West Wales Airport, which dates back to 1939, and now specialises in Unmanned Aerial Systems (UAS). Privately owned, it provides a world-class UAS flying environment for systems approvals, training and demonstration.
Tourism & Recreation
This part of West Wales has so much to enjoy – whether you're living here permanently or visiting for a holiday. Beautiful countryside offers a wide choice of walking paths – including the famed, 60-mile long Ceredigion Coastal Path, which runs north from Cardigan to Ynyslas.
Road cyclists and mountain bikers are also spoiled for choice, with country roads offering plenty to discover, and the rolling hills and coastal tracks providing a range of challenges for mountain bikers of all levels.
One of the main attractions of the villages of Penparc, Tremain and Blaenannerch though is their proximity to the stunning coastline of Cardigan Bay, and the beaches and watersports on offer here.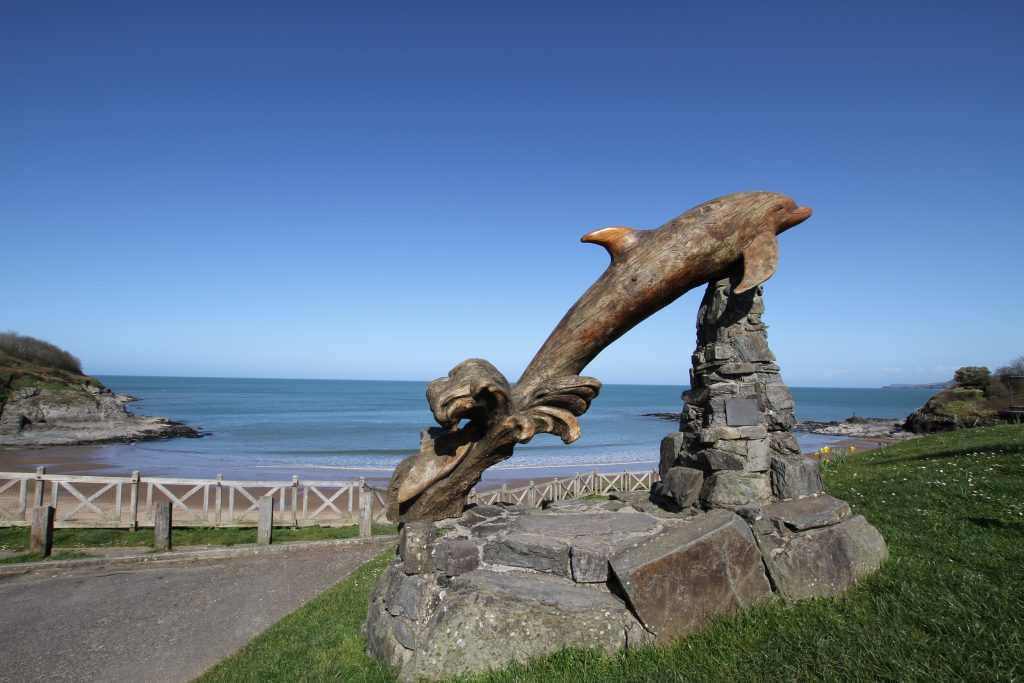 Aberporth is one of the most popular coastal resorts, with two pretty, sandy beaches that are loved by families. Low tide reveals a whole host of rock pools, which are great for curious kids, and you can look out for the dolphins that make their home in the clean waters of Cardigan Bay. Aberporth is only four miles from Penparc and just over 2.5 miles from Tremain and Blaenannerch.
Other beaches close by include the blue flag Poppit Sands, which is backed by sand dunes and is popular for the sport of power kiting. It's set at the mouth of the Teifi Estuary, and is the closest beach to Cardigan town. There's also Mwnt beach, a beautiful, hidden sandy cove owned by the National Trust, and Tresaith Beach (less than four miles from Tremain and Blaenannerch) with it's incredible waterfall that flows over the cliffs at one end of the beach.
Not surprisingly, watersports are very popular in the area, with many people heading to the coast at weekends and even after work! Surfing is perhaps the most popular activity, with lessons widely available. Poppit Sands is one of the best surf beaches, with smaller, consistent waves making it good for learners.
Alternatively, join one of the sailing clubs such as the Tresaith Mariners, try water skiing, or fish for seafood such as bass, mullet and mackerel.
If you prefer swimming in a pool or working out at a gym, Cardigan has its own swimming pool and fitness centre. With a range of fitness classes, including circuit training and spin classes, there's a choice of affordable membership levels.
Shopping
You won't find large supermarkets in these three rural villages, and that is part of the attraction of living here for many people. Instead, you will find two small convenience stores at the petrol stations in Penparc where you can stock up on essentials.
For large shopping trips, the closest supermarkets are found in Cardigan, just 2.5 miles from Penparc, five miles from Tremain and six miles from Blaenannerch. Here you'll find an Aldi, a Tesco and a Spar, together with a wide choice of smaller, specialist shops such as local butchers and bakers.
Cardigan is also home to the popular Guildhall Market. Step inside this Grade II listed building and you can explore over 20 different stalls selling everything from handmade gifts to local specialities. There's also a lovely cafe where you can stop for a coffee or slice of cake before you start browsing again!
For financial requirements there are three banks in Cardigan – Lloyds, HSBC and Barclays.
Eating & Drinking
With their close proximity to the town of Cardigan, the villages of Penparc, Tremain and Blaenannerch offer easy access to a wide choice of restaurants. Try the family run The Copper Pot which offers lunch and dinner, the popular Crwst for breakfast or brunch (also at Poppit Sands), or for a very special pizza experience try Pizzatipi.
Being so close to the coast, many of the restaurants and pubs in this area also offer some fantastic seafood dishes. Fresh fish, crab, lobster and more can be found on many menus, or buy your own fish from Cardigan Bay Fish or the Fisherman's Rest and cook your own seafood creations!
You can also find popular restaurants in Aberporth. In summer, The Boy Ashore is a great little beach shack cafe serving local produce, while The Ship offers sea view dining.
Healthcare
For doctors and dentists, residents of Penparc, Tremain and Blaenannerch use the services in Cardigan. You can register with the Health Centre in Cardigan, which is open daily from 8.30am until 1pm and from 2pm to 6.30pm Monday to Friday (closed from 1pm – 2pm). The centre currently has five practising doctors and three nurse practitioners available. For certain requirements, such as a sick note or test results, you can also book an e-consultation.
There are also two dental surgeries in Cardigan – Charsfield Dental Surgery on Priory Street and Feidr Fair Dental Practice on Feidrfair, plus a newly opened NHS dentist at the Health Centre.
Schools
West Wales has some excellent schools and if you're thinking about moving to Penparc, Tremain or Blaenannerch you'll find a choice of schools in the area.
For primary education there is a school in Penparc, which is a small local school, providing easy access for parents living in the surrounding villages. Depending where you choose to live, there are also schools in both Cardigan and Aberporth – Aberporth's Ysgol Gynradd school is only 100m from the beach!
If your children are at secondary school there is the popular Ysgol Uwchradd Aberteifi school in Cardigan, with school buses running daily for students.
As your children grow up, you'll find that Cardigan also has a further education college – Coleg Ceredigion. This has a good reputation and offers a wide choice of courses, including hospitality, ICT & Media, business and construction.
Alternatively, Aberystwyth University has an excellent reputation and is around one hour away. Offering undergraduate, postgraduate and a range of other study options, it's a popular choice for students from Wales and beyond.
If you are moving to the area and have a child with educational needs, including autism or severe learning difficulties, we would recommend you find out more about Canolfan y Don. This school has an experienced team and a range of specialist facilities. It welcomes pupils up to the age of 11.
MORE INFO
Transport
While there is no train line in this part of West Wales, the bus services are very good and cover many of the small villages.
Penparc, Tremain and Blaenannerch all offer regular bus services to Cardigan, with a journey time of around 11 minutes from Penparc, 13 minutes from Tremain and 15 minutes from Blaenannerch.
You can use this journey planner to check times and schedules.
Find out more…
Whether you're interested in buying in Penparc, Tremain or Blaenannerch, you can find out more about the surrounding area and services on these other websites…
Alternatively, please give us a call on 01239 562 500 and we'll happily answer your questions to help you plan your move to Cardigan Bay or West Wales.
---