Discover Cwmtydu & Llwyndafydd
Cardigan Bay in West Wales is one of the most unspoilt and picturesque spots in the whole of the UK. Beautiful beaches, history, nature and a relaxed pace of life are attracting a growing number of people to buy a home in this area. Two of the most attractive villages are Cwmtydu & Llwyndafydd –
Cwmtydu
is set on the coast with a pretty beach, while Llwyndafydd is located just two miles inland.
If you're considering buying a home in, or around, Cardigan Bay, then Cwmtydu & Llwyndafydd are definitely worth visiting. We can help you in your property search across the region – get in touch to have a chat about what makes Cwmtydu & Llwyndafydd special, or to find out more about the other villages of West Wales.
History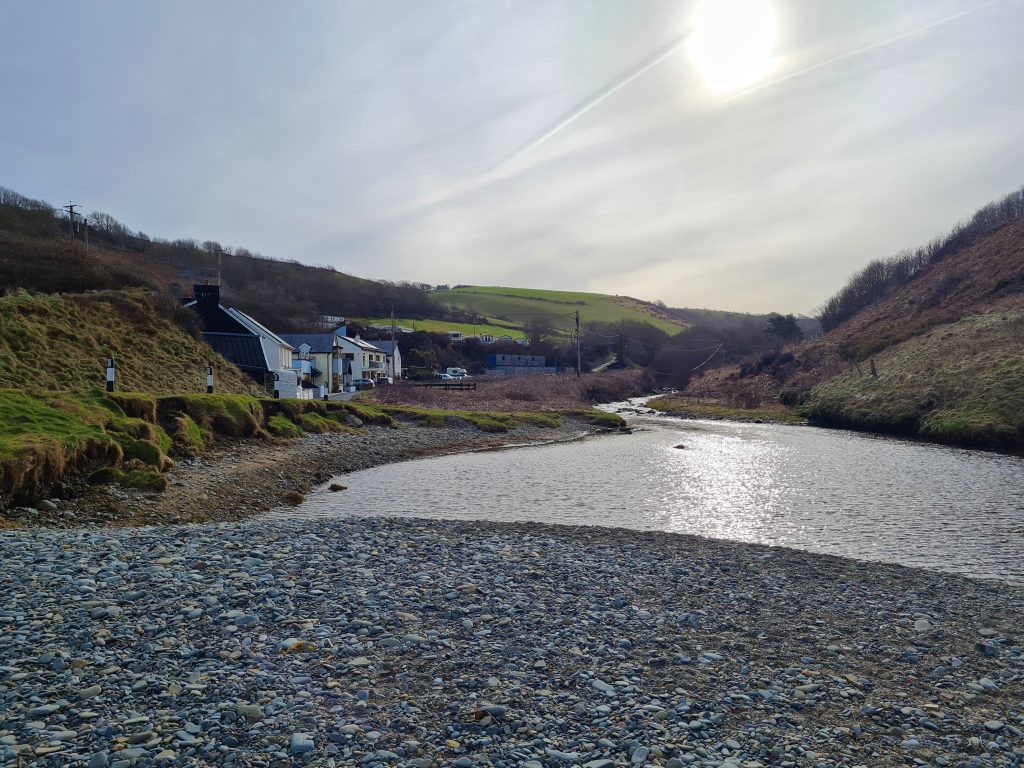 Stories of the history of Cwmtydu and its beach are focused on smuggling – and it's easy to see why. The small bay, backed by caves hollowed out of the rock, was a perfect landing spot for smugglers of salt and French brandy! Surrounded by hills and woods – it's very private even now – hundreds of years ago it would have been almost impossible to police!
This area is also home to a number of the original lime kilns that once formed such an important part of this rural community. In years gone by lime was used to enrich the soil by farmers – huge blocks of limestone were shipped by sea and then burned in the kilns to create the fertiliser needed.
Llwyndafydd dates back hundreds of years, with Henry Tudor's army reported to have visited the area on their way to the Battle of Bosworth in 1485.
Originally recorded in 1488 as Llwyn David, it's believed that the original settlement had a farm called Llwyn, probably owned by Dafydd ap Ifan. By the 16th century the village's name was recorded as Ilwyn Davydd, while today the name Llywndafydd actually translates as 'Dafydd's grove'. According to legend, King Henry VII sent Dafydd a drinking horn beautifully decorated with symbols of the king's family.
Whatever the truth of these stories, there's no doubt that this part of West Wales is awash with history and legends.
Tourism & Recreation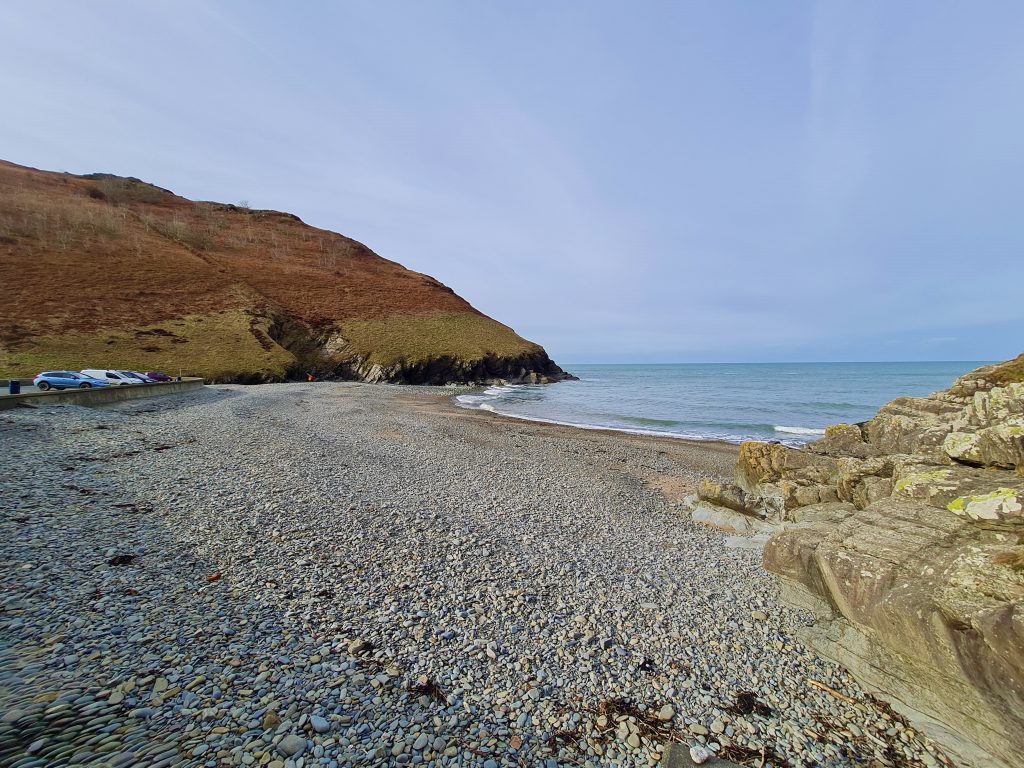 Cwmtydu is home to one of the prettiest beaches on the west coast of Wales. Cwmtydu Beach is a small cove made up of small pebbles and shingle, set at the end of a lovely wooded valley. Above the bay, rolling hills are home to wild ponies and some fantastic walking.
The Ceredigion Coastal Path drops down into Cwmtydu and there is a cafe where you can enjoy a drink or lunch. The beach is a great spot for kayaking, with a beautiful coastline to explore and easy launching for the kayaks. If you enjoy fishing, you'll be in good company as it is very popular here, with species including flounder, bass and plaice living in the clean waters.
Cwmtydu Beach is also famed for its seal nursery – if you're thinking of moving to the area Cwmtydu Bay Wildlife welcomes volunteers to help with the monitoring of the seals during the pupping season. The organisation is run in conjunction with the RSPCA and Ceredigion County Council, and does fantastic work in understanding the behaviour patterns and educating people on these beautiful animals.
Llwyndafydd is set in the countryside of West Wales, offering easy access to Cwmtydu and the coastline of Cardigan Bay, as well as being within easy reach of New Quay. It offers great walking and cycling, and a range of activities in the surrounding towns and villages. If you have children you can discover a full range of local attractions here.
You should also take a trip to the New Quay Honey Farm, the largest bee farm in Wales, which offers a live 'Bees Behind Glass' exhibition, a tea room and shop where you can buy the locally produced honey.
Shopping
The closest shopping for both Cwmtydu and Llwyndafydd is in New Quay, where you will find a selection of grocery shops, gift shops and a pharmacy. For groceries there is a Costcutter and The Corner Shop & Post Office, while there is also a good butcher and you can buy fresh fish locally.
Not far away (about 20 minutes), in Aberaeron, you can find a larger number of shops and services, including a Costcutter, Spar, a book shop, hairdressers, coffee shops, and florists.
For a wider choice of shopping Cardigan is about half an hour away. Here there's a Tesco, Spar and Aldi, as well as many smaller, independent shops including surf shops, bakers and banks (Lloyds, Barclays and HSBC). The town also has its popular Guildhall Market – this is a Grade II listed heritage building, where you'll find over 20 different stalls selling a wide range of items.
Alternatively, Aberystwyth is less than one hour away, and has an even greater choice of shops and services, including the Bronglais Hospital and Aberystwyth Arts Centre.
Eating & Drinking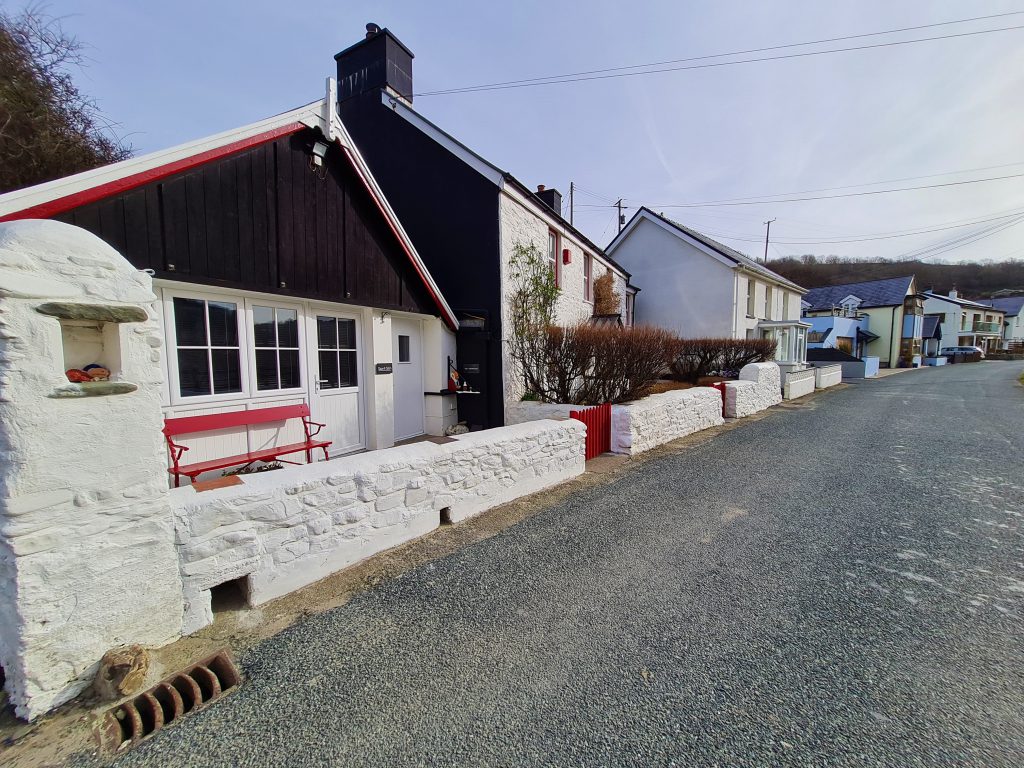 In Cwmtydu there is a nice cafe , set close to the beach, which serves a range of drinks, snacks and light meals such as sandwiches and baked potatoes.
For both Cwmtydu and Llwyndafydd you'll find a larger choice of restaurants in New Quay. Try the Bosun's Locker, which gets fantastic reviews for its coffee and food, including cakes and sandwiches.
Other options in New Quay include The Lime Crab for takeaway fish and chips and other seafood specialities such as salt & pepper squid and tempura king prawns. There's also the Pepper Pot Bar & Grill, which offers a range of dishes using fresh, local produce and it has a lovely sea view patio.
Healthcare
Both Cwmtydu and Llwyndafydd are set in very rural parts of West Wales. As such, they don't have all of the facilities of a large town, but for many that makes them even more attractive. The closest doctor is at New Quay (about five miles from Cwmtydu and just over four miles from Llwyndafydd), which is open daily (closed for lunch from 1pm – 2pm). It also offers an e-consult service.
The closest hospital is in Aberaeron (around 11 miles away) – this is for out-patient services, and does not provide full hospital care. However, Aberystwyth – less than one hour away – has the Bronglais Hospital, which offers a range of healthcare services and also has free car parking on site.
Schools
The nearest primary school to both villages is in New Quay – Ysgol Cei Newydd, a welcoming school that has a good reputation. The school also offers an after school club from 3.30 – 4.30pm on Monday, Wednesdays and Thursdays.
For secondary education, the closest comprehensive school is in Aberaeron (about 20 minutes drive from Cwmtydu and around 17 minutes drive from Llwyndafydd) – the Ysgol Gyfun Aberaeron. It's a friendly, bilingual school and offers a wide choice of classes, including Welsh second language, drama, textiles, engineering and business.
For further education there is the respected University of Aberystwyth, which offers both undergraduate and postgraduate courses in a wide range of subjects. Alternatively, in Cardigan there is a further education college – Coleg Ceredigion. This is well established and offers courses in subjects such as construction, business and hospitality.
If your child has educational needs, we would recommend you visit Canolfan y Don in Aberporth (about 25 minutes from Cwmtydu and 20 minutes from Llwyndafydd). This school has an excellent reputation, with specialist facilities designed for children with autism and severe learning disabilities. It welcomes pupils up to the age of 11.
MORE INFO
Transport
Currently Cwmtydu and Llwyndafydd do not have any bus connections to the surrounding towns, therefore a car is necessary if you choose to live in this part of West Wales. Prior to the Covid pandemic a bus service did connect Cwmtydu to Cardigan and New Quay and we hope this may be re-introduced. If you are interested in buying property in Cwmtydu or Llwyndafydd please contact us and we can check on the latest bus information.
Find Out More…
If you're thinking about buying a home in Cwmtydu or Llwyndafydd, you can find out more about the surrounding area and services on these other websites…
Things to Do – Click Here
Primary schools – Click Here
Transport – Click Here or Here. You can also check this website which has a journey planner.
Alternatively, please give us a call on 01239 562 500 and we'll happily answer your questions to help you plan your move to Cardigan Bay or West Wales.